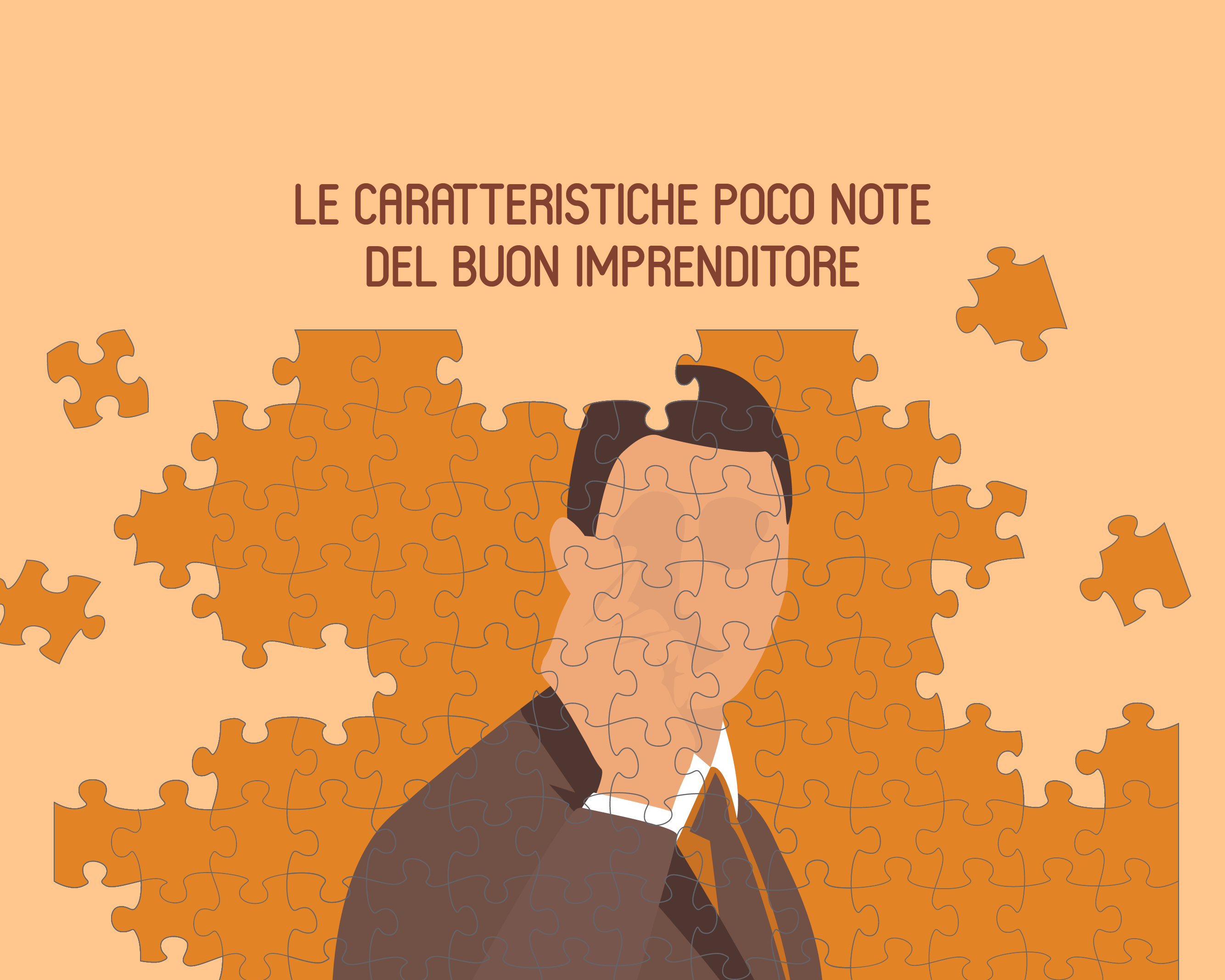 Mi sono occupato molto, anni fa, di progetti per lo sviluppo dell'imprenditorialità, in particolare giovanile.
Sono stato il coordinatore scientifico di un progetto per educare centinaia di ragazzi degli istituti tecnici del Veneto sui temi dello startup business.
Bello, bellissimo, sfidante.
Progettando l'attività formativa ho imparato molto.
Per esempio a combattere con ogni forza l'idea diffusa che tutti possono fare gli imprenditori.
NO! Non ascoltare i motivazionalisti da «Dai dai dai che ce la fai!», non seguirli!
Non tutti possono fare il medico, non tutti possono fare l'operaio, così come l'impiegato e… sì… neppure l'imprenditore.
«Ci vuole un fisico bestiale» direbbe qualcuno. Non per forza più robusto e allenato, ma con alcune caratteristiche ben precise che, a mi avviso, non sono solo quelle sempre citate.
Ecco le 11 caratteristiche del buon imprenditore
Recupero dalle mie slide del corso universitario di Startup Business, che tenevo fino a qualche anno fa, le 11 più note:
Resilienza
Visione
Locus of control
Autoregolazione e capacità di gestire le proprie emozioni
Apertura verso gli altri e a nuove esperienze
Autoefficacia / Autostima
Perseveranza / Determinazione
Piacere ed Entusiasmo
Leadership
Capacità decisionale e di coordinamento
Network building e caring
Lavoro tutti i giorni a fianco degli imprenditori miei clienti e da loro imparo molto per essere, nel mio piccolo, un imprenditore migliore.
Ecco le qualità meno note e riconosciute, ma estremamente necessarie e, forse, un pizzico contro-intuitive:
Prudenza: sì… proprio la prudenza, che spesso è intesa come antitetica rispetto allo spirito avventuroso dell'imprenditore, alla capacità di assumersi e gestire rischi. Eppure il margine di errore negli anni si è estremamente ridotto. Preferisco di gran lunga gli imprenditori che ponderano in modo oculato investimenti, assunzioni, diversificazioni di business
Umiltà: da "humus" (terra). Quanti imprenditori hanno l'ufficio all'ultimo piano, ben distanti dalla "terra"? Troppi! Quanti imprenditori convocano nel proprio ufficio anziché mettersi a fianco dei colleghi nei diversi uffici? Quanti imprenditori hanno l'umiltà di chiedere a un dipendente: «Mi aiuti a capire?»
Accoglienza dell'errore: l'AD di un grande gruppo alberghiero del lusso mi ha detto che la Proprietà è, come si può immaginare, molto esigente, ma è anche capace di accettare l'errore. È tanta roba mi permetto di dire con un tono di voce colloquiale ma sincero! Troppe volte, invece, vedo dipendenti bloccati dalla paura di sbagliare e per questo rigidi e passivi
Etica: non mi stancherò mai di dire che l'etica sarà sempre di più un vantaggio competitivo fortissimo, sia verso i clienti sia verso il mercato del lavoro
Umanità: vuole essere per me una sintesi della capacità di essere "human centered". Gran parte della nostra imprenditoria, che ha meriti enormi, è stata centrata sul prodotto, sulla tecnica. Gli imprenditori dovranno sempre più essere psicologi e sociologi perché, come disse in tempi non sospetti uno studioso: «The more is high tech, the more is soft touch».
Non tutti nascono per essere imprenditori. Tutti coloro che lo sono o vorrebbero esserlo sono chiamati a grandi cambiamenti, sfide e duri allenamenti.